Reynaldo Lingad, Sr.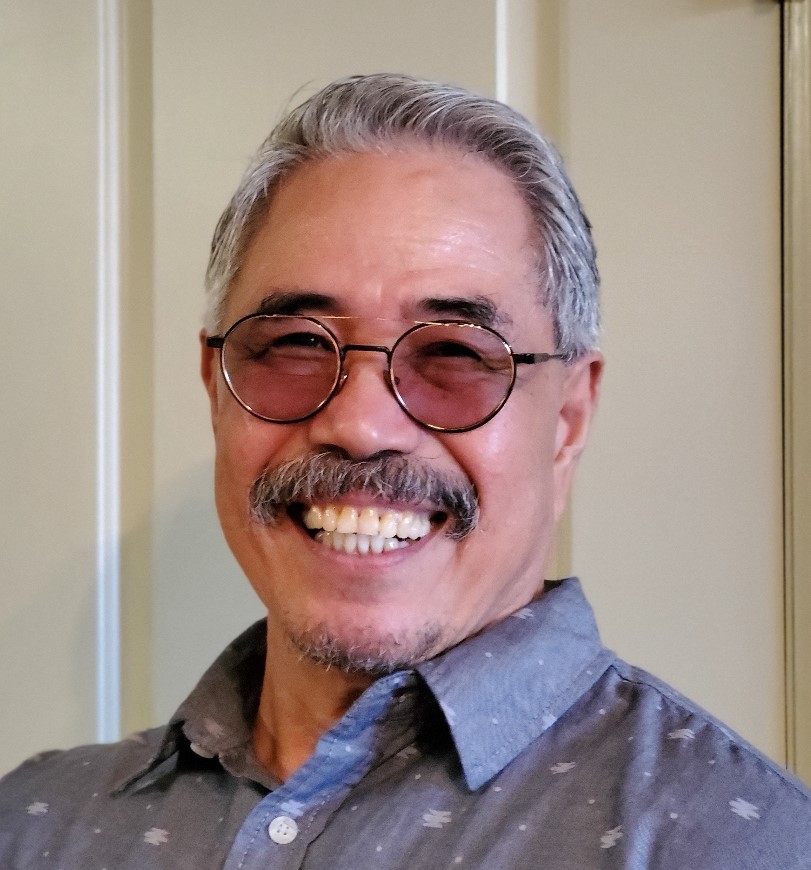 "Uncle Rey," as we all call him, is the fifth of eleven children. He was born and raised abroad and served with the U.S. Marines and the U.S. Navy. After retiring from military service, he joined the U.S. Postal Service, serving there for almost three decades. Uncle Rey was the last to be saved in his family—the black sheep made white as wool by Jesus Christ. His joy is to witness to others one on one, sharing the Gospel of his Lord and Savior whose amazing grace continues to amaze him. He is smitten by his beautiful wife, Divina, and 6 grandchildren.
When you meet Uncle Rey, don't be fooled by the bulging muscles. He's tough on the outside, but tender at heart. We sometimes refer to him as the "24-Hour Witness," as he has nearly perfect attendance at the 24-Hour Fitness, working his muscles and sharing the Word. If you need a "fitness" or a "witness" buddy, he's your go-to guy!
What Uncle Rey enjoys—"Pausing"—
Pausing to watch the hills that surround our valley (being in awe of God's creation!)
Pausing to watch people (and this is part of the reason he serves with the city as a crossing guard! He enjoys interacting with people one on one, sharing God's Word as the Lord provides opportunity)
Pausing from his daily routine to drop off goodies to little tikes (goodies like Galvani String Cheese sticks, Danimals Kids Smoothies, Honest Kids Organic Juice, and First Street Granola bars!)